Brainerd Helicopters, Inc. was founded in 1973 by Chuck Brainerd, an Army trained Aviator who is a Veteran of the Vietnam War. Upon his return, Chuck transitioned his skills to work in the commercial industry and began a storied and distinguished career.
After working for Orlando Helicopters, Chuck purchased his first aircraft from Ray Kroc's secretary June Martino and immediately began working for the Martin Marietta Corporation.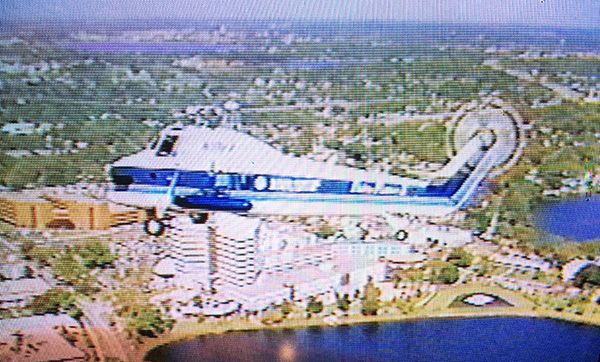 In 1984 Chuck and a partner launched the first emergency helicopter service in the country combining an advanced aerial life support. ambulance that included the world's first helicopter based cardiac balloon pump. "Faith Flight" was based at Florida Hospital in Winter Park.
In 1987 Brainerd Helicopters operated S58Ts and began assisting in fire suppression for the USFS (United States Forest Service) and OAS (Department of the Interior Office of Aircraft Services) and US Park Service. In 1990 the company operated our first Exclusive Use contract in Tehachapi, CA for the BLM.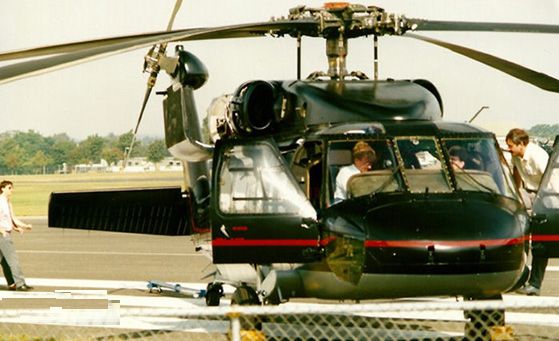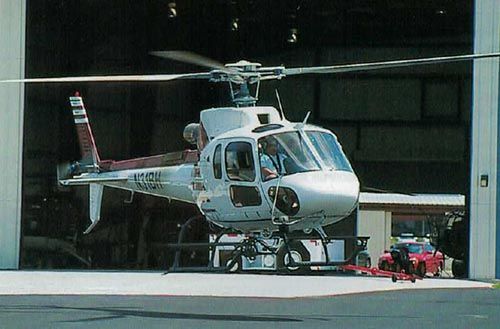 The company progressed to the S70C in 1995. Brainerd Helicopters was the first commercial company to obtain and operate the Sikorsky Black Hawk and established the company and the aircraft under Firehawk Helicopters. Our First flight was in June 1996 and our first Black Hawk was fighting fire two weeks later.
In 1999 Brainerd Helicopters diversified our fleet with the addition of a Eurocopter SA-319 Alouette III. We operated the Alouette III until 2003 and transitioned into Eurocopter AS350 B3s (Airbus H125).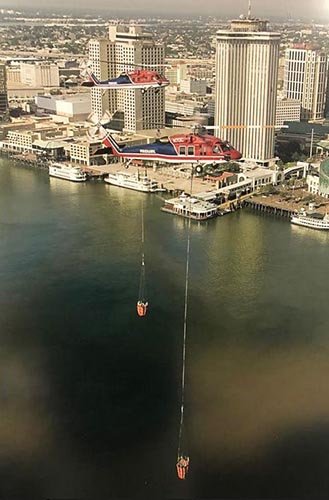 photo credit
Skip Robinson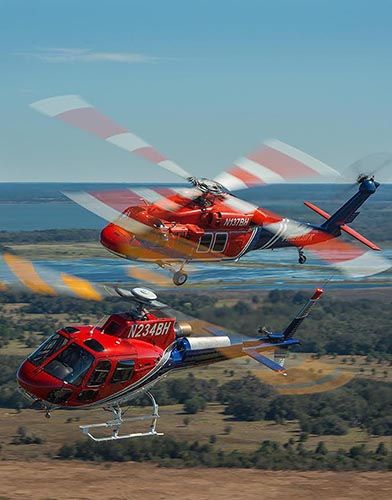 2001 brought the addition of a second S-70C and it was also repurposed for the task of Wildland firefighting. In 2005 Brainerd/Firehawk Helicopters partnered with Brown Helicopters, one of the industry's leading parts suppliers, to operate and maintain their 3 recently acquired S-70 Black Hawks. Firehawk participated in the rescue, relief, fire suppression and restoration efforts during and post Hurricane Katrina in New Orleans, LA. Initially Firehawk was hired to rescue stranded patients and staff of Tulane University Hospital. Firehawk continued to aid by providing aerial firefighting support to the New Orleans Fire Department for the next 12 months.
In 2014 BHI H60 Helicopters was formed as a joint venture between Brown Helicopter Inc, Dynamic Aviation and Firehawk Helicopters. BHI H60 Helicopters was the first privately-held company outside of Sikorsky to receive a type certificate from the FAA. Currently, Firehawk operates a mixed fleet of 9 Sikorsky S-70 and UH-60 Black Hawks and 5 Airbus H125 in support of Wildland Fire Fighting and other commercial endeavors.